Easter Island 5 is a race that lets Dakars drive in the big volcano. My first impression of this level: AI Morgen, you are one crazy driver...
The big volcano is one of my favorite "alternate routes". I recall being stuck in Easter Island 4 for the longest time, so this level was a huge surprise when I first played it, and it was a good one.
Morgen makes (or made) this race very interesting. To me, this level is funner than Easter Island 6, mostly because of its level design. I prefer the original direction, sunny weather, and AI programming,  and I'm more familiar pushing cars Out in this direction.
Level 6 removes the barriers in the volcano, but it's not a huge plus for me, as I tend to struggle pushing cars into the lava. Other than that, I find Easter Island 5 to be more exciting - faster-paced, yet less tricky.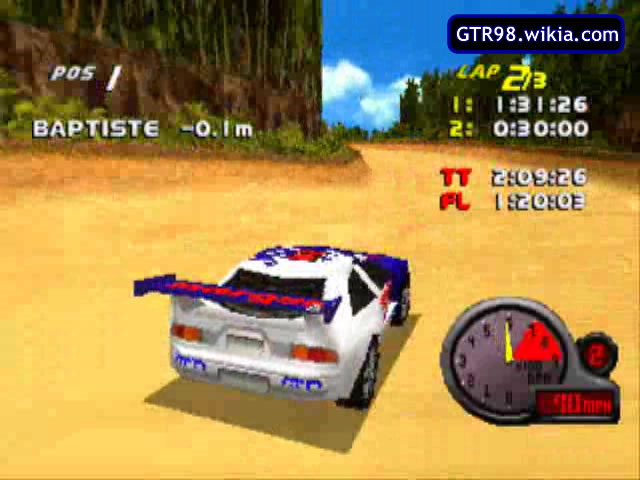 Ad blocker interference detected!
Wikia is a free-to-use site that makes money from advertising. We have a modified experience for viewers using ad blockers

Wikia is not accessible if you've made further modifications. Remove the custom ad blocker rule(s) and the page will load as expected.