Hong Kong 6 is a stormy race for fast Sports cars. I call this the "aftermath" of Hong Kong 5; the opponents are smarter and more spread out (due to HT Roles), making the level not as exciting as the preceding one.
If the human player is Xu, a Semi-Rampage can be done right from the get go, as it is possible to overtake everyone before the beginning dirt track.
If the human player is Morgen, good luck spending hours trying to beat the level. I've had nightmares with this "over-flexible elastic acrobaticar".
I like this level because of its pace and difficulty. However, a Rampage is less likely to succeed here, and there is no Underdog Challenge.
AI Rossi deserves an honorable mention: his Lap 3 performance is purely unstoppable. But he is NOT a strong AI in Lap 1 and 2.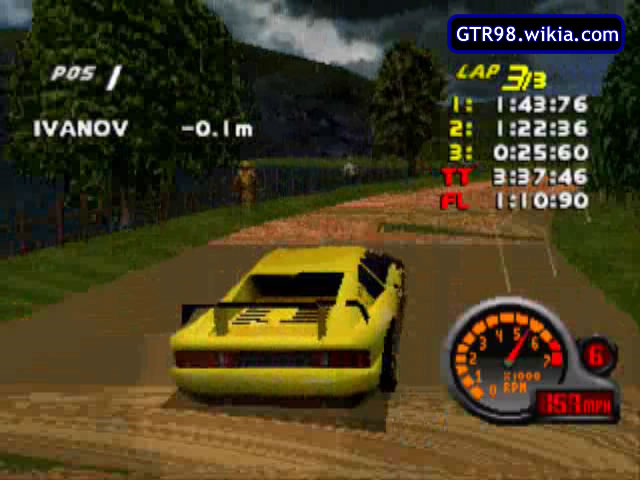 Ad blocker interference detected!
Wikia is a free-to-use site that makes money from advertising. We have a modified experience for viewers using ad blockers

Wikia is not accessible if you've made further modifications. Remove the custom ad blocker rule(s) and the page will load as expected.