Easter Island 6 is the final level, raced in the sunset with Dakars.
The barriers in the big volcano are removed, so a Rampage can be done there, and many other parts of the track. A Full Rampage is very challenging to complete in EI 6.
This level is ranked the lowest out of all the Level 6s. Other than Rampages, the race can get boring and tedious. AI opponents drive too slowly, and their "behaviors" are the same as Easter Island 1 and 3. Koop prefers faster-paced races and deep AI programming.
Underdog Challenge: Help Xu...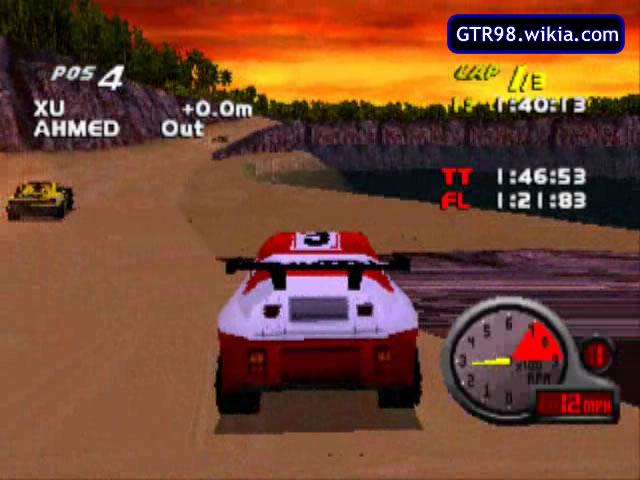 Ad blocker interference detected!
Wikia is a free-to-use site that makes money from advertising. We have a modified experience for viewers using ad blockers

Wikia is not accessible if you've made further modifications. Remove the custom ad blocker rule(s) and the page will load as expected.