Egypt 7 is the extra level for Indy cars. Its track is identical to Egypt 5.
For a Level 7, this level is actually pretty funny. Especially AI Roberts in the beginning and AI Rossi's Lap 2 comeback.
But I don't play Egypt 7, mainly because I don't like Indy cars as much as the other vehicles. A Rampage can be attempted at the barrierless stretch, but it's not easy to perform. Indy cars are too "stiff".
What I don't like is how Easter Island positions were used - placing AI Baptiste & Ahmed to start in front. Why don't they let AI Xu start first? The level is from Hong Kong...
Underdog Challenge: Help Morgen or Ivanov. Simple challenge.
A shortcut can be taken to skip half of the bumpy stretch; see Pike's Egypt 5 video. However, it's much harder to do with Indy cars.
Here's an updated list. 16 down, 26 to go. All Indy levels eliminated.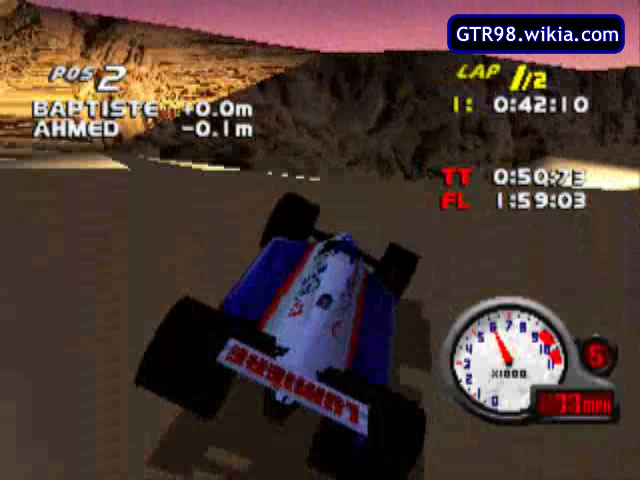 Ad blocker interference detected!
Wikia is a free-to-use site that makes money from advertising. We have a modified experience for viewers using ad blockers

Wikia is not accessible if you've made further modifications. Remove the custom ad blocker rule(s) and the page will load as expected.